7 Reasons to Visit KwaZulu Natal
We have compiled 7 Reasons to Visit KwaZulu Natal and trust that you agree. Come Explore and Experience Kwazulu Natal for yourself.
"I had a farm in Africa.." is the famous well-known words of prolific Danish author Karen  Blixen, and this phrase of course immortalized by Meryl Streep in the epic romantic film "Out of Africa".
Although this winner of 7 Academy Awards has at its background East Africa, the same magic and "Africa-Awesomeness" can be found in South Africa. A country with as many gorgeous colored fragments as a stained glass window in any European cathedral, for purposes of this article, let's focus on one particular area, and this area being Kwazulu-Natal, on the East coast of South Africa.
7 Reasons to Visit KwaZulu Natal
1. Weather
Kwazulu-Natal is one of 9 provinces in South Africa. With the capital Durban being its biggest city and the throbbing heart of Kwazulu-Natal, this area is home to nearly 10 million South Africans. A big part of this province is sub-tropical, so no wonder it is also known as the "Garden Province".
Kwazulu-Natal is one of the most popular tourist destinations in South Africa to visit and for various reasons. Should one take a look at its weather and climate, one could easily see why an all-year-round visit is always a good idea. Kwazulu-Natal enjoys a warm coastal climate, with plenty of sunshine. Humidity can be quite high but bearable nonetheless, and it has a fair amount of rainfall. These factors lead to the terrain being green and lush throughout the year and visitors are assured of plenty of just fantastic weather. The climate, therefore, is generally quite warm, yes, and even the winters are mild.
2. Destinations
So, with the welcome weather and climate as background, we can shift our focus to the more than plentiful and varied destinations, and what a smorgasbord for choice, simply delightful!
The beauty of visiting this region lays in the variety on offer, a variety that caters for everyone and their particular needs. From the "flip-flop brigade" to the most discerning and picky tourist, you will have plenty to choose from. Be it Old World charm, or the most modern, be it reconnecting with your soul on a nature trail or partying the night away,  this region is on the ball and has been frequently referred to as "on top of it"!
"Spoilt for choice" is the age-old adage but it definitely applies to Kwazulu-Natal. From a riveting St. Lucia Isimangaliso Boat Safari Day Tour (8-hours, fabulous) to a Hluhluwe Imfolozi Safari, Cultural Village Day Tour (12-hours, stupendous) and beyond, your visit to this magical theatre of nature will simply be impossible to forget.
No visit to the continent of Africa can be called a complete experience without having come up close and personal with the local wildlife.  Here you have the privilege of seeing the Big 5 in their natural habitat, and you will marvel at the majesty of these animals. For those with nitrous oxide in their veins, you can always opt for the out-worldly experience of Shark Cage Diving! Yes, you read right, for the 3 most exhilarating hours of your life you can choose to be lowered in a steel cage to just below the sea surface and come nose to nose with one of the most ferocious animals of all, the Great  White shark.  The only other experience that comes remotely close to this is jumping out of an airplane at 10 000 feet, without a parachute… J
For those with more sanity and a predisposition to a more gentle interaction with Mother Nature, there are stunning scuba diving excursions to consider. Swim with giant sea turtles, and yes, the occasional encounter with a Black Tip and/or Tiger Shark could be your good fortune, albeit a safe and very rewarding experience. Should you wish to treat the whole family to a 3-hour oceanic experience, Ushaka Marine World in Durban will enthrall and entice.
7 Reasons to Visit KwaZulu Natal
3. Accissibility
Having now heard all that is good and wonderful about this region, the burning question remains…how do I go about visiting Kwazulu-Natal? Well, easy! The splendid and brand-new King Shaka International Airport offers you the gateway to the promised land. This world-class facility offers a host of features, ensuring you a safe and comfortable traveling experience. With an annual passenger capacity of 8 million this lovely airport caters for the most discerning visitor. A total of 72 check-in counters ensures a speedy transition from air to land, with 52 retail outlets to keep you busy and entertained while waiting for your connecting flight.
It also serves as one of the three largest airports in South Africa, commonly referred to as the "Golden Triangle". It connects the cities of Durban, Cape Town, and Johannesburg. At a building cost of R7 billion, you are assured of the best that money can buy.  Not only that, but various international car rental companies operate from Kind Shaka International Airport, ensuring your safe passage into the hinterland, and beyond. Well-known brands like Avis, Budget, Europcar, and Hertz are based here.
Shuttles and taxies abound, and if you want a private vehicle for just yourself or yourself plus other group members it can easily be arranged. The well-known King Shaka Shuttle can accommodate groups plus their baggage, nothing is left to chance. Modified vehicles which are able to accommodate wheelchairs are also available.
Bus service from King Shaka Airport has a route with stops at the most visited points in Durban. These include the Gateway Theatre of Shopping, uShaka Marine World, Durban Botanical Gardens and Durban City Centre.
7 Reasons to Visit KwaZulu Natal
4. Wildlife
Kwazulu-Natal counts the continents oldest game reserve, Hluhluwe – iMfolozi, among its abundance of wilderness parks. The home of Operation Rhino in the 1950s and the 1960's, this most wondrous of national parks has been widely credited with saving the white rhino from the brink of extinction. The sad fact, however, is that rhino poaching continues to this day, although the numbers have been dwindling. From 222 rhinos poached in 2017 to 76 poached this year, there is a moderate success in as far as apprehending poachers are concerned, the brave fight continues.
Wildlife holidays in Kwazulu-Natal goes well beyond viewing just the Big 5. Boasting a coral-fringed coastline, these magical waters are home to some of the most bio-diverse waters in the world. Within this watery wonder world, you will find a multitude of colourful fish, reef sharks, manta rays of various kinds, and should the gods of good fortune smile upon you the occasional migrating Humpback and Southern Right whale might cross your path. One of the world's largest marine migrations, the Sardine Run, is a seasonal occurrence and creates a feeding frenzy of sharks, dolphins and sea birds.
Should you, however, prefer to place your feet firmly on terra firma, a kaleidoscope of colour and even a wider abundance of natural life awaits you. Birdwatching, that noble and some would say most honourable of sports is catered for on a grandiose scale.  The dramatic landscape, home to over 670 species, makes this province a true birders dream. Should you head to the iSimangaliso Wetland Park, and also the Elephant Coast, you will come across a huge range of various birdlife. Its wetlands and estuaries shelter waterbirds, including flamingos, storks and pelicans – while game reserves such as uMkhuze and Ndumo offer sightings of Woodward's batis and Neergord's sunbirds. Should you choose to venture even further, the Drakensberg Mountains offer yet another level of birding experience. Various eagles, buzzards and vultures are found amongst her rocky outcrops.
A further consideration for the true wildlife lover is the opportunity to get involved with conservation volunteering. You can disappear into the African bush and immerse yourself in the knowledge that you are making a definite difference. From research to monitoring populations of cheetah, rhino, leopards and others, to taking part in game drives that focus on radio-tracking a wide variety of species. However, do keep in mind that this is not a free safari, but an actual work experience and that you will be assisting with permanent research teams. You might also be asked to get involved in ongoing community outreach projects.
For those who would like to experience the African bush but still prefer seeing it as a tourist, be assured there are many many 4x4 guided safari tours to be had. Guided game drives in Hluhluwe-Imfolozi is one of your options. Early morning drives in open-sided jeeps are really the only way to experience this continent waking up to her full splendour. However, be warned, the winter months from July to September can be quite chilly, but nothing a few layers of warm clothing won't be able to take care of. The experience of seeing the sunrise, the crispness of the morning air combined with the palpable excitement of a new day dawning will remain amongst your fondest memories.
7 Reasons to Visit KwaZulu Natal
5. Beaches
A visit to Kwazulu-Natal will not be complete without languishing on her many beautiful and pristine beaches. The stunning weather, warm water, scenic views that very specific fresh sea breeze will rejuvenate both body, mind and soul. Umhlanga Main Beach in Umhlanga Rocks counts as one of the best amongst the best. World-class accommodation which also includes self-catering is just a stone's throw away from this sandy paradise. Thompsons Bay Beach in Balito is another family favorite, and you might even get to see the occasional dolphin riding the crest of a wave. The Golden Mile in Durban also offers a clean, tidy and safe beach, with many eateries lining the beachfront. Zinkwazi Beach is another beach for everyone with a swimming section with lifeguards and surfing possibilities in a huge lagoon, also very safe for the kids.  Sodwana Bay further north is, of course, world-famous for its scuba diving and scuba diving training facilities, you can complete your PADI divers course here and be assured of utter professionalism at all times. The fact remains, whatever your preference, Kwazulu-Natal has the beach for you.
6. World Heritage Sites
Kwazulu-Natal boasts two UNESCO World Heritage Sites: iSimangaliso Wetland Park and uKhahlamba Drakensberg Park. Situated in the north of this province, iSimangaliso Wetland Park is known as an estuarine system and with 332 000 ha at its disposal, it is the African continents largest.
The word iSimangaliso means "Miracle and Wonder" in Zulu and incorporates eight interdependent ecosystems. In this exceptional and unique park you will find from 700-old fish traps to almost 800 hippos; from the black/white rhino to wild dog, cheetah, and hyena; from crocodiles to giraffe and Tsessebe at Charter's Creek; even evidence of Stone Age human activity. Not much beats this!
The other World Heritage Site is uKhahlamba Drakensberg Park, home of South Africa's highest mountain range. With its wealth of historic rock art, its sanctuary to threatened plant and bird species, plus its enchanting beauty, this destination must take pride of place on your list of things to do.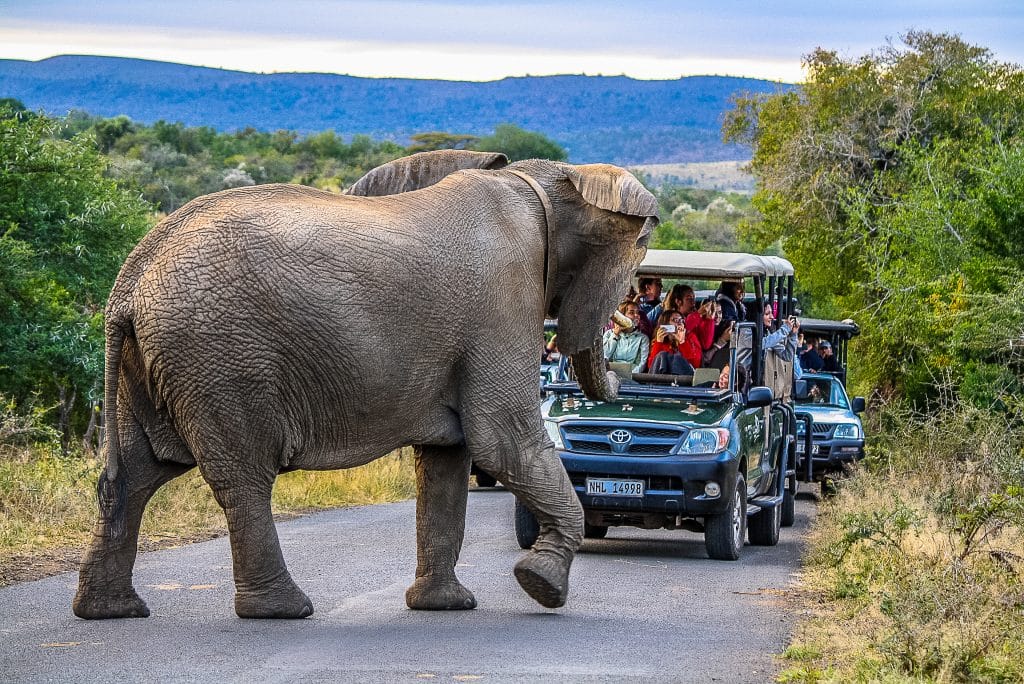 7. Parks and Game Reserves
Kwazulu-Natal offers a wide variety of parks and game reserves. Depending on what your preference is, a tailor-made African experience is around the corner.
Nothing beats a day that starts with an early-morning game drive, culminating in a hearty three-course dinner around a campfire at night. For a comprehensive list of parks and game reserves in Kwazulu-Natal, you would be wise to visit www.zulu.org.za and select the specific region you would like to visit for more in-depth details as to what is on offer.
Rest assured, having a farm in Africa might not be on your bucket list, but, visiting Kwazulu-Natal should be on everyone's to-do-list.
Ukuthandeka – Welcome! 
Article by Mark Hurter
7 Reasons to Visit KwaZulu Natal